junetsanders.com/teaching/intro_to_digital_tools/assignment5



︎︎︎︎


Assignment 5
Design Principle Posters
DUE DATE: Nov 5th

DESCRIPTION:

For this assignment, you will create 3 posters using adobe Illustrator that visualize 3 different design principles. Your posters will be made entirely out of color, shape, line, and Illustrator effects/editing. No type or bitmap images allowed. How you choose to create your posters is entirely up to you - but they should show an understanding of visual communication, vector images/shapes, and basic framing & layout. Your posters may be simple and minimal or complex and colorful - but remember, good design is not about how much you add to something, but about the intention behind it.

Your 3 posters will need to be 11x17 inches, and the posters should each be unique but have a unifying look with each other. You will also be asked to turn in a link to your are.na channel you made to house your inspiration for this project.

Design Principle Options:



Hierarchy Proximity Rhythm Repetition The Grid Size/Scale

Color Balance Movement Emphasis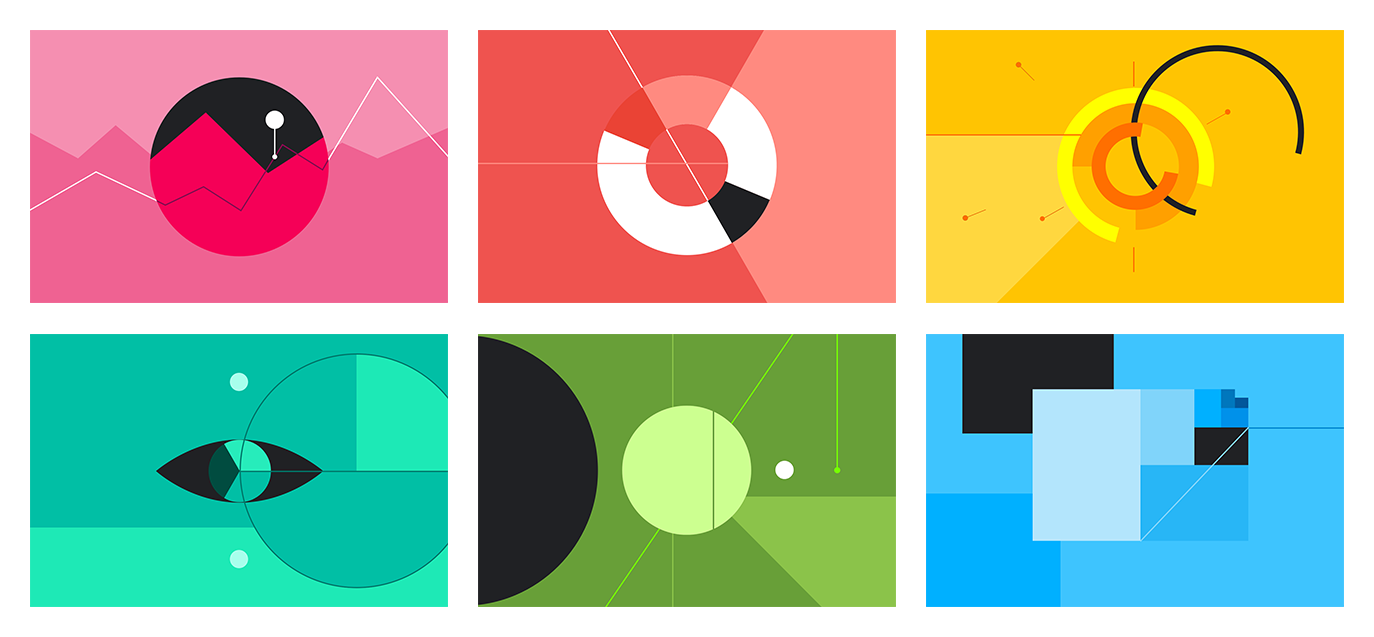 Project Requirements:
3, 11x17in posters, each visualizing a different design principle.

Each Poster must incorporate framing, color, and use of layers.




All poster should be unique but in relation to each-other.




Posters must only use vector lines, shapes, and color.




Posters must show an understanding of the design principle and of visual communication. Particulary Color Schemes.
An A grade will show an understanding of illustrator techniques such as transparency, shape building, layering, and color schemes. As well as evidence of engagement with contemporary design via your blog and what you use as inspiration.
ADDITIONAL LINKS:
Class Are.na Channel
https://www.are.na/dtc-201-spring-2021/assignment-5-poster-inspo

You work for them site
https://www.youworkforthem.com/

The moving Poster
http://www.themovingposter.com/

Geometry Daily
https://geometrydaily.tumblr.com/

The Principles of Design and Their Importance
https://www.toptal.com/designers/ui/principles-of-design#:~:text=The%20elements%2C%20or%20principles%2C%20of,and%20optimizes%20the%20user%20experience.


Techniques/topics this project covers:
Basics of Illustrator and relevant file formats




Vector lines & shapes

Resolution, Pixels, and Image Size

Working with layers

Visual communication/Poster Layout

Making selections




DELIVERABLES:
(All files will be turned in via canvas)

~ Your finished assignment saved as an Adobe PDF (with adobe illustrator editing capabilities turned on ). Your file should include all 3 posters. Your file should be 11×17 inches at 300 resolution.

~ A copy of each poster saved as a PNG at 300 resolution.

~ A link to your are.na channel with inspiration you used for your project, and a 1 paragraph explanation of your work.

SYLLABUS | SCHEDULE | READINGS | BLOG | FINAL PORTFOLIO | TUTORIALS | RESOURCES |

ASSIGNMENTS

: 1 // 2 // 3 // 4 // 5 // 6